This weeks challenge was a toughy. For me anyway!
The subject is "Light".
Creative interpretation can go a long way with with this challenge. Take pictures in low light...play with the effects of the different flash settings on your camera....or try adjusting the shutter speed and see the effects. Use the perfect golden light of a sunset or sunrise. So many fun options with this one.
Here is the article with lots and lots of great tips and ideas:
http://www.digital-photography-school.com/light-weekly-photo-challenge
Here is what I came up with.
I sat on the porch, it felt like forever waiting for the sun to kiss the tops of the trees at the edge of the yard. Then when it was finally low enough...I had just a few minutes to play with the settings and I never got anything I was happy with.
Our trees are just too thick...once the sun was gone it was just flat gone...I was really hoping the sun would flicker through the leaves. Oh well.
Then after the sun was gone from that spot we moved to another part of the yard still drenched in sunlight...Christine was done with being my model and was more interested in eating honeysuckles...but that was fine. I liked the pictures even better. lol Isn't the golden light just purdy??
_________________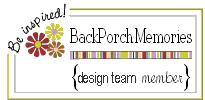 My Blog
Numbers 6: 24-26
Karry - Northeast GA - Scrapping since 2006