I love this weeks challenge. I haven't had a chance to do it yet...but I really plan too! It will make for a fabulous scrapbook page!
This weeks challenge is to photograph things that are within a
10 minute walk
from your house!
I plan on taking the kids one afternoon and doing a little exploring. We have some really neat things around our house. It will make for a fun scrapbook page I think.
I'll post the pictures when we get a chance to do this!
_________________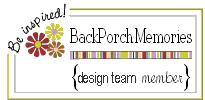 My Blog
Numbers 6: 24-26
Karry - Northeast GA - Scrapping since 2006