I have not gotten to do a bit of scrapping since Friday.
I planned to scrap this afternoon when we got home from church, but my plans got derailed by a cleaning binge.
What was I thinking!?! I couldn't even get to my scrapbooking stuff for all the mess I had drug out and had piled up on the dining room table. I am proud of the results though. My scrappy stuff is all organized and pretty again!
_________________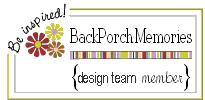 My Blog
Numbers 6: 24-26
Karry - Northeast GA - Scrapping since 2006