I'm a pretty linear scrapper, so scallops are about the biggest circles I use on a regular basis. But now and again I do plop something round on a page (usually when I'm playing along with someone else's challenge
). So my challenge to you is the same ...incorporate roundness into a layout. You can use a schwak of little circles or one big one, or anything in between. It's your choice! Just wow us with circles!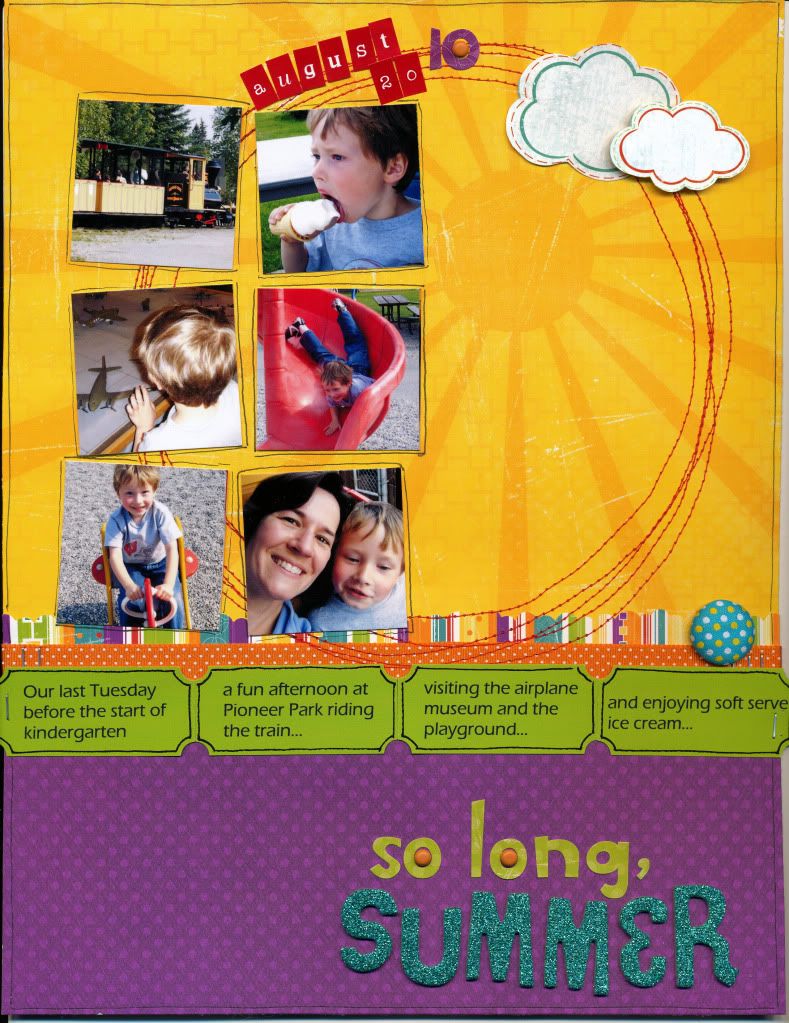 Yeah, how many of you have pages in your albums that feature police cars? I didn't think so. Maybe that's the stuff for another challenge! They funny thing is that this cruiser is parked on a highway outside Denali National Park on a gravel road that is closed in the winter. Would someone at the Alaska State Troopers get this poor officer a SUV? Geez.
Oh, and here's the fine print to accompany my HUGE photos:
Completed challenge entries should be uploaded to our "November Challenges" folder in the gallery. All challenge entries for the month will be entered into a drawing for a prize! The more challenges you complete this month, the more chances you have to win. And yes, you can enter more than one challenge and enter more than one entry for each challenge!
Have a great November, and I can't wait to see what you make!