My challenge for this month is a simple one! I challenge you to go to the gallery find something you love and scraplift it!
Come back here when your finished and post both copies of your LO or card in this thread for us to see.
There is so much fabulous stuff in the gallery I know it won't take long to find something to lift. I can't wait to see what you talented women create!!
Last year I lifted Meastman's "First the Honeymoon" page. I fell in love with the fun colors, all those great stitches and her gorgeous journaling!
Here is my take:
Here is Margy's page:
Completed challenge entries should be uploaded to our "December Challenges" folder in the gallery. All challenge entries for the month will be entered into a drawing for a prize! The more challenges you complete this month, the more chances you have to win. And yes, you can enter more than one challenge and enter more than one entry for each challenge!
_________________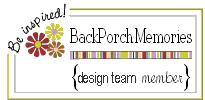 My Blog
Numbers 6: 24-26
Karry - Northeast GA - Scrapping since 2006