Alrighty ladies. I know you have saved all of those scraps from the past several months of kits. We all have them and they are just collecting dust. My challenge to you is to use as many paper scraps, stickers, and embellishments as your page can hold. I tried to use something from each of the past 12 months of kits.
Here is what I came up with: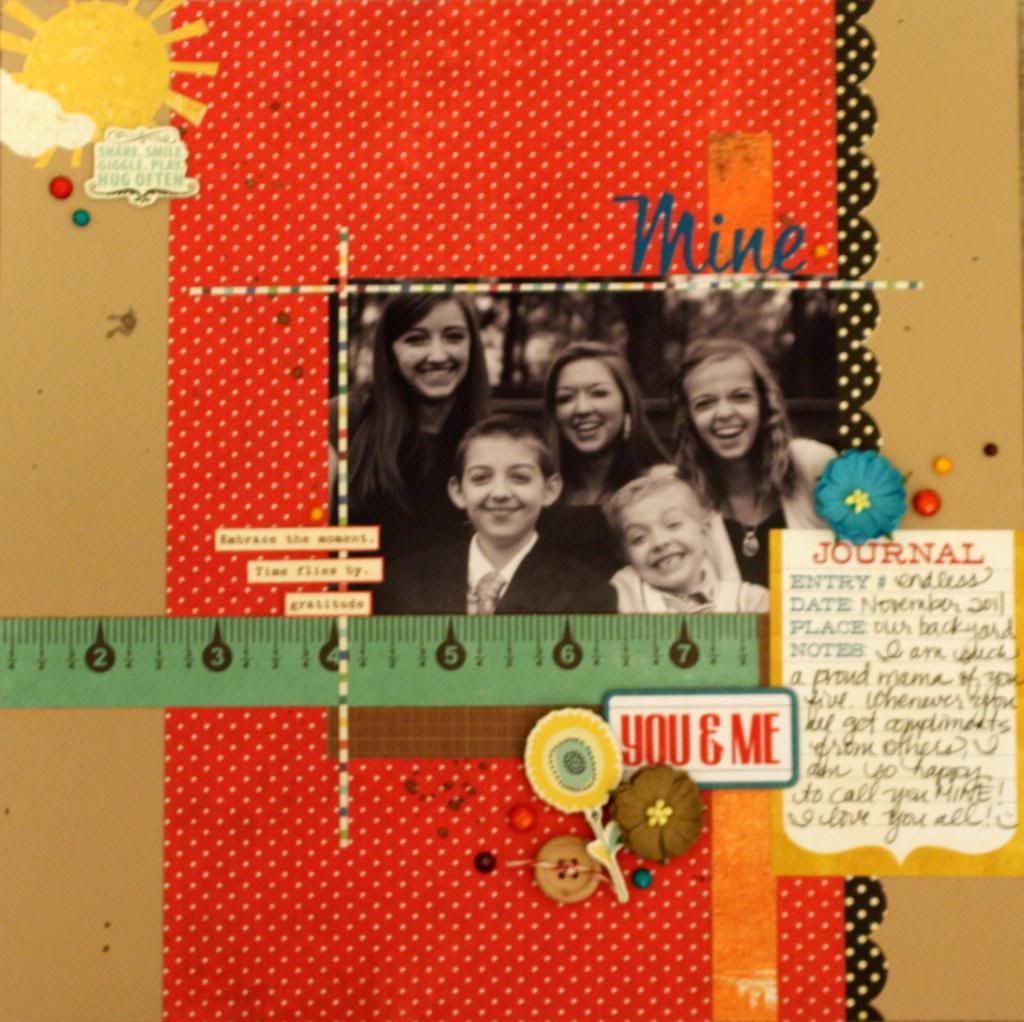 And to make this more fun, I want to see if you all know what kit or paper line everything came from.
Good Luck and happy scrapping!!
You have from now until midnight Eastern time (NYC time) on May 31st to complete this challenge. You can complete as many projects using this challenge as you wish. Each May challenge will have its own prize drawing! You are entered for each challenge drawing as many times as you complete that challenge.
Note: Because our gallery is down, you must use some sort of photo hosting service (like
http://www.tinypic.com
or
http://www.photobucket.com
) OR link us to an external gallery or site such as your blog or other gallery (such as
http://www.twopeasinabucket.com
). Please do not link us to any other kit club galleries.
_________________
Danielle P. ~ Marietta, GA ~ scrapping since 1998