Fall is just around the corner!! Can you feel it? The high the other day was only in the 80s!! Yay!! I am done with 100+ temperatures for the year!! Yuck! I'm really looking forward to some cooler weather!
That 80* day is what inspired this months challenge. I want you to scrap something that's FALL inspired. It doesn't matter where your inspiration comes from...you can use some warm fall colors or let the word FALL inspire you itself. Use items that start with F, A, L and L. (Fancy Pants, flowers, frames, arrows, american crafts, leaves, the word Love, lists, lines, lots of letters)
Here is my page (It's also a September Medley sneak peak! Everything is from the kit...the only thing from my stash was White Out tape that I used to highlight the title)
I wanted to do both, fall colors and use the letters of FALL. Let's see, I used the
F
ancy Pants kit from the September Medley, I used
A
rrows, I doodled lots of
L
ines and the
L
etters are Fancy Pants rub ons from the September Medley kit as well.
You have from now until midnight Eastern time on September 30 to complete the challenge. You may complete as many projects using the challenge as you wish. Each project will earn you an entry into our monthly prize drawing.
Note: Because our gallery is down, you must use some sort of photo hosting service (like
http://www.tinypic.com
or
http://www.photobucket.com
) OR link us to an external gallery or site such as your blog or other gallery (such as
http://www.twopeasinabucket.com
). Please do not link us to any other kit club galleries.
_________________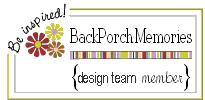 My Blog
Numbers 6: 24-26
Karry - Northeast GA - Scrapping since 2006