My challenge for you this month is to create a page about a day or event that looks ordinary in the pictures, but really wasn't ordinary at all. Maybe it was something that happened shortly after the picture was taken, but that picture always reminds you of it. Or maybe it was a big surprise or special news that you received. Or maybe there was a special meaning to a day that otherwise would have been normal. Explain why it was no ordinary day in your journaling.
In my example, I created a page about the first day of school. My journaling is as follows and explains why it wasn't just any other first day of school.
"The first day of school for the 2012-2013 school year was no ordinary first day for us and everyone else at Henryville. Not only was it Caleb's first day of first grade and Chloe's first day of kindergarten, but it was also our first time back in the school after it was destroyed by an EF-4 tornado on March 2. News crews from all over the area were there with cameras, interviewing students, parents, and teachers. A company called Belfor which specializes in restoration of buildings after natural disasters came in and worked around the clock to make sure that our school was up and running by the beginning of the new school year. It was amazing what they did in such a short amount of time. It was such an emotional day on so many levels. The students, teachers, and residents of Henryville had been through so much, and this day marked a milestone in the process of rebuilding the town. No other first day of school will ever be quite like this one was."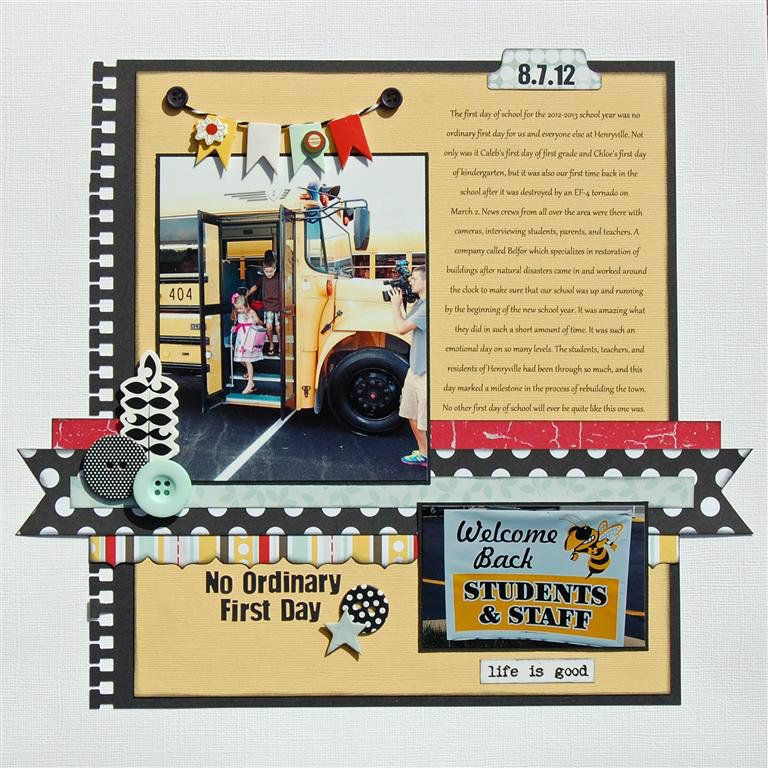 You have from now until midnight Eastern time on November 30 to complete the challenge. Completed challenge entries should be uploaded to our "November Challenges" folder in the gallery. All challenge entries for the month will be entered into a drawing for a prize! The more challenges you complete this month, the more chances you have to win. And yes, you can enter more than one challenge and enter more than one entry for each challenge!
_________________
Deb - Southern Indiana - Scrapping since 2003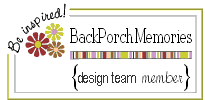 My Scrap Blog