My challenge for December is all about those little details on our layouts that make them unique. I love using lots of embellies and I also enjoy stitching on my layouts. My challenge to you is to use
a sprinkling of embellishments along with some stitching on your layout.
You can use any embellies you want. I used buttons and brads and sprinkled them down through my page handstitching the buttons on. I also used some machine stitching in the upper left corner. Can't wait to see what 'you' do with this challenge.
My example is a sneak peek of the December Solo that I got to work with as Guest Designer this month.
Christmas Clues -
This is a tradition in our family for the grandkids. We hide either a gift for each or their stockings and they have 3 clues to find them.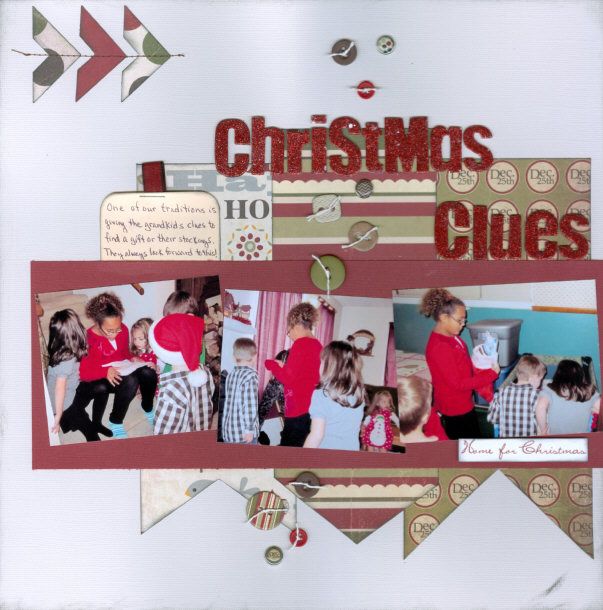 For the fine print:
You have from now until midnight Eastern time on December 31 to complete the challenge. You may complete as many projects using the challenge as you wish. Each project will earn you an entry into our monthly prize drawing. Please upload your layout to our gallery in the appropriate "December Challenges" folder to be eligible for the prize.
_________________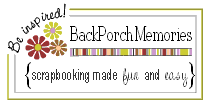 Deanna ~ Belpre, Ohio ~ scrapping since 2000