We all have scraps left over from our monthly kits. It's amazing how many projects we can create if we use everything up. My challenge for you this month is to create a layout using scraps only. (definition of scraps for this challenge=any patterned papers less than 2 inch thick, any width. Any size card stock is fine, and any embellishments are ok too)
Here is a layout I created with the May Solo kit using small patterned paper scraps only.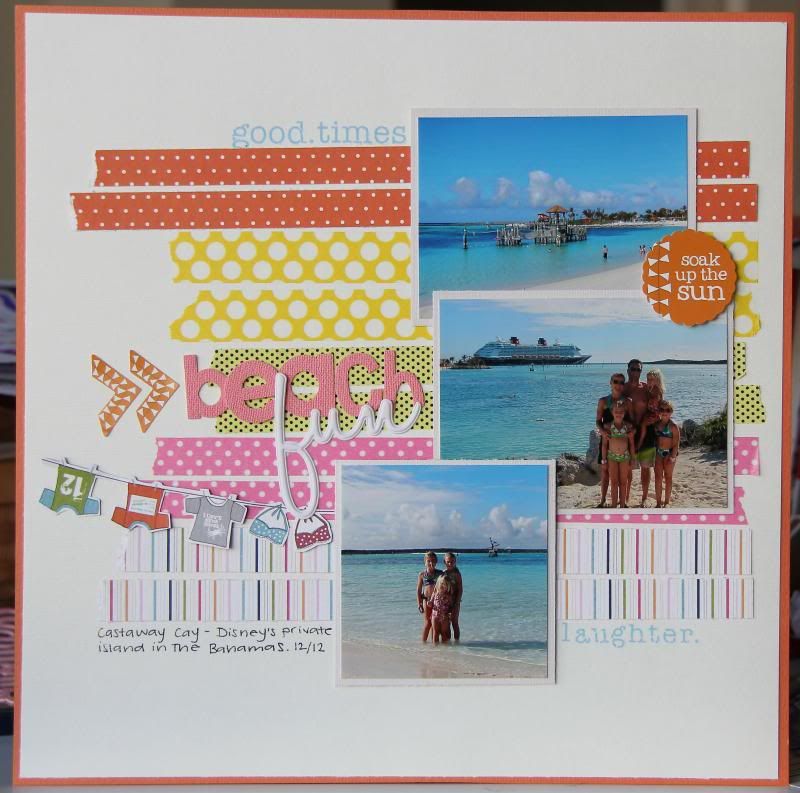 You have from now until midnight Eastern time on May 31 to complete the challenge. You may complete as many projects using the challenge as you wish. Each project will earn you an entry into our monthly prize drawing. Please upload your layout to our gallery in the appropriate "May '13 Challenges" folder to be eligible for the prize.