Deja Vu: the illusion of having previously experienced something actually being encountered for the first time.
My challenge for you this month is called "Deja Vu" because I want you to take a recently designed layout and use that to create a card inspired by your page. I want you to use something that is pretty obviously taken from your layout. It can be a design element, the design (just shrunk down to card size), etc. But I want to "see" your original layout in your card. Make sense?
OR you can flip this challenge around and do it in the reverse. Look at a recent card you made. And design a layout with the same ideas above. Does that make sense?
Here's a layout I created with my June kit last month: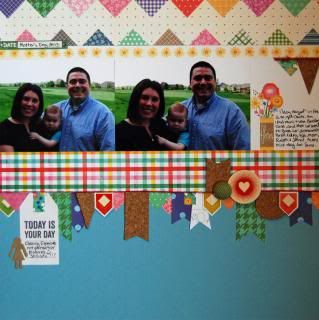 And here's the card I created with "Deja Vu" in mind, using the same papers and banner element from my layout: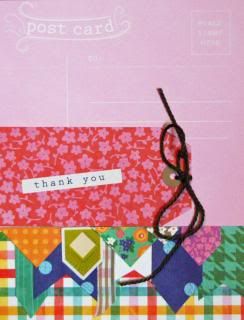 HAVE FUN!!!
You have from now until midnight Eastern time on July 31 to complete the challenge. You may complete as many projects using the challenge as you wish. Each project will earn you an entry into our monthly prize drawing. Please upload your layout to our gallery in the appropriate "July '13 Challenges" folder to be eligible for the prize.