Can you believe Christmas is just a few weeks away? I've always loved the holidays -the decorations, the food, the family time. But now that I'm a mom, my absolute favorite aspect of Christmas is "being Santa." I love being Santa for Jack, for my secret Santa at work, and for the children for whom Jack and I purchase gifts anonymously.
So my challenge for you is to include Santa in a layout -the photo, the embellishments, or the paper. And even if there are no little kiddos in your life, find a way to "be Santa" this Christmas!
Merry Christmas!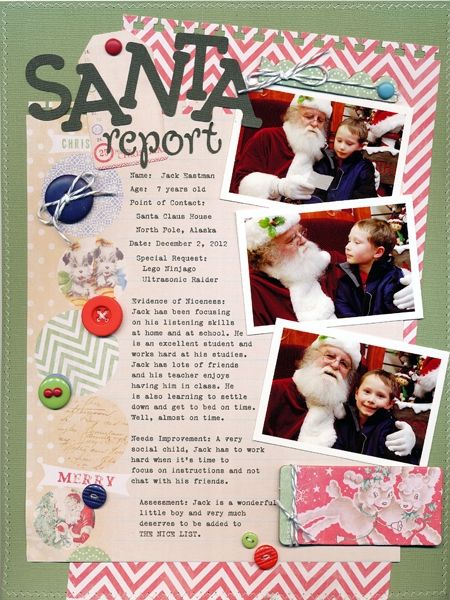 You have from now until midnight Eastern time on Dec. 31 to complete the challenge. You may complete as many projects using the challenge as you wish. Each project will earn you an entry into our monthly prize drawing. Please upload your layout to our gallery in the appropriate "Dec. '13 Challenges" folder to be eligible for the prize.