Hey, friends! Happy February. I can't believe we're already one month down in 2014. Crazy!
I've been noticing a really fun trend lately… using the negative spaces creating when die cutting or using punches. I love the look so very much! So my challenge for you this month is to create a layout using the negative space left after die cutting an image/phrase or using a punch. Even if you don't have a die cutting machine or manual die cutter, I think you can still play along. You could even free-hand cut using your craft knife or a pair of scissors.
Here's how I started my example. I cut out some hearts on my cardstock background, using my Silhouette.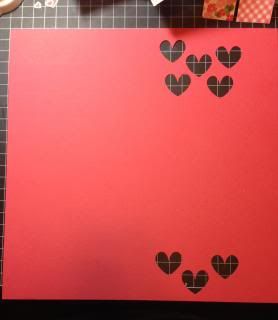 I then filled those holes in from the back using squares of various patterned papers and completed my layout. It's a very cool look! Sure, I could have just punched out hearts from the papers and put them right on top of my cardstock, but by having the layers come from underneath, it gives it a lot more dimension and interest.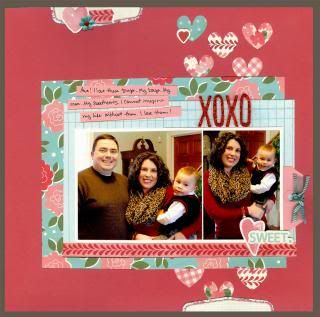 Now it's your turn! You have from now until midnight Eastern time on Feb. 28 to complete the challenge. You may complete as many projects using the challenge as you wish. Each project will earn you an entry into our monthly prize drawing. Please upload your layout to our gallery in the appropriate "Feb. '14 Challenges" folder to be eligible for the prize.