my challenge for you this month is to create a "quilt" look using patterned paper on a layout or other project. it is a great way to include lots of fun pattern and color into your layout or project.
here is a layout I did with the March kit here at BPM!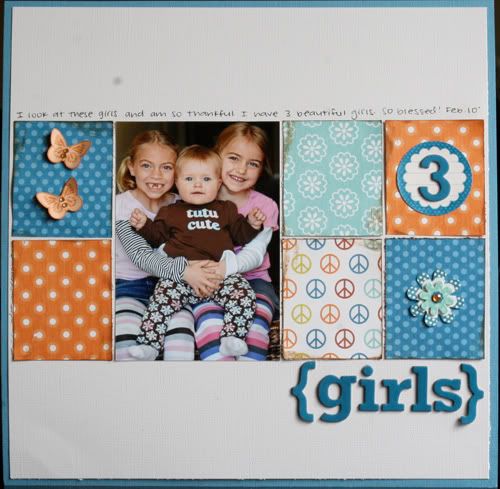 Completed challenge entries should be uploaded to our "April Challenges" folder in the gallery. All challenge entries for the month will be entered into a drawing for a prize! The more challenges you complete this month, the more chances you have to win. And yes, you can enter more than one challenge and enter more than one entry for each challenge!