ZELDAdog wrote:
Somehow, I happened upon that blog yesterday and noticed your name! Congrats!
That's nice! Thanks. I even got in contact with an old school friend who happend to see my name on that blog too!
Thanks girls for all the kind words. On my blog you'll find the first paper line and if you go check out Nikki's blog you'll see the second line as well.
_________________
Hugs,
Mieke,
Dt for Nikki Sivils, scrapbooker
http://mickeyspicsandscraps.blogspot.com/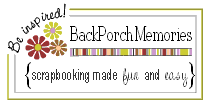 [