We had to dig the summer clothes out of the closet this weekend. My bedroom is a huge mess, but I know good and well it's too early to put the winter clothes away just yet. So for the next few weeks I'll have more clothes on top of my dresser than I can fit inside of them I'm sure. lol Clothes, clothes everywhere!
We had no choice but to dig out our shorts though! Saturday afternoon my van said it was 91* outside.
We have had a super super mild winter this year. No snow at all. NONE! *knock on wood* I hope this is no indication as to how warm our summer will be. At this rate it will be unbearable!
I feel like the kids got cheated having St. Patty's day on a Saturday. They missed having the day of pinching and leprechaun pranks at school. We went shopping for a while Sat. and Taylor and Chloe where actually daring each other to go up to strangers and pinch them. lol My 6 year old actually did it. Shocked me to death. I couldn't believe it. Thank goodness the lady had a good humor about her. lol We where waiting in line at Kohl's and the lady behind us had no green on. *gasp* The girls stood there for 5 minutes "You do it!", "No, You do it!" Next thing I notice Chloe goes up to the lady all shy and giggling and tells her, "You know, you aren't wearing any green." The lady said she forgot it was St. Patty's day and Chloe says, "You know what that means, right? I have to pinch you." and she reached over and pinched the lady on the arm.
Then she said, "I'm sorry!" and took off running and hid behind her big sister.
I was speachless! The lady started laughing and I appologized profusly, but the lady was so sweet about it. She thought it was funny. I was so embarrassed I could have hidden behind Taylor myself. lol
_________________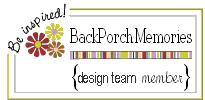 My Blog
Numbers 6: 24-26
Karry - Northeast GA - Scrapping since 2006