for the 15 millionth time this month. lol My least one, Chloe, she has taken up a cough and won't let it go for anything.
No runny nose, no sore throat or stopped up ears...just a hacking, dry miserable cough. The bad part is is that it isn't just a hack here and a hack there. She has these spasms and she will cough continuoulsy until she throws up. Her lips turn blue her face flushes red. It's enough to send any mom into a good panic. I'm telling you, I've never seen anyhting like it. For the past month she has thrown up at least 2 or 3 times a day.
This month alone we have spent over $1,000 on tests, visits and medicine.
Today the Dr. gave her medicine for acid reflux. *fingers crossed* The poor girl can't go on like this. Pray for her for me!!
_________________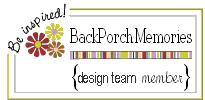 My Blog
Numbers 6: 24-26
Karry - Northeast GA - Scrapping since 2006