The Hunger Games that is!
Before we made it back to the car, my youngest was making plans to go see the movie again. I was so relieved that she loved it. I really knew she had no business going to see that movie, she is way too young. As much as we've talked about it and as excited as the rest of us were to see it, there was no way she was going to get left out. No way! Taylor...for a good bit of the movie she literally sat on the edge of her seat. She was so disappointed when it was over...she just wasn't ready for it to end.
Now all they talk about is getting the Tshirts and posters.
lol
_________________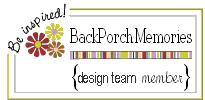 My Blog
Numbers 6: 24-26
Karry - Northeast GA - Scrapping since 2006