Jaynne wrote:
Welcome home to hot, humid Ohio! It is going to be one hot week!
We got back from our vacation on the 6th. We were about as far North as you were to the South. Northern Wisconsin, mid 70's low humidity and wonderful sunshine. I love vacations! LOL
oh yes! It's very very hot and humid here today and supposed to be all week!
_________________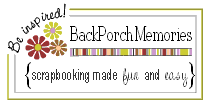 Deanna ~ Belpre, Ohio ~ scrapping since 2000