Here are some general how-tos about how to upload to our gallery, add an avatar (the picture some of us have under our usernames), add a blinkie, etc.
If, during the crop, you have any technical problems regarding this stuff and need some assistance, post here! Our FABULOUS design team (aww, I love these girls) will be online throughout the next week as much as possible. This will be the first thread we check when we log on, so we should be able to assist you!
Here's also a basic FAQ that our website has:
http://www.backporchmemories.com/mboard/faq.php
How to Add an Avatar
1. Click "profile" at top right of page
2. Scroll to bottom where it says "avatar control panel"
3. Either upload from your computer or from an offsite hosting service like
www.tinypic.com
4. Hit "submit"
If it doesn't work, make sure it's the proper size (its width can be no greater than 100 pixels, the height no greater than 100 pixels, and the file size no more than 12 KB). Make sure it's a .jpeg image, too.
Still not working? Try this.
1. Go to
www.tinypic.com
2. Choose the file from your computer by hitting the "file" button on the website.
3. where it says "resize" choose "avatar"
4. hit "upload now"
5. It will give you a choice of links. Copy and paste the one that says "Direct Link for Layouts"
6. Repeat steps 1-2 from above, then follow 7-8 below.
7. Instead of uploading from your machine, paste the link from tinypic in the box that says "Link to offsite avatar."
8. Hit "submit"
How to Upload a Project to the Gallery
1. Click "gallery" at top right of page
2. Click "upload photos" (on the yellow bar towards the top, right)
3. Where it says "choose a category," click that and scroll until you find the folder you want to upload to. All the "May Crop" folders are above the Design Team monthly folders.
4. click "choose file" and choose the image from your computer you want to upload. It must be a .jpeg image. I try to keep mine around 500K so it uploads fast.
5. Enter a title for your page where it says "enter a title"
6. Enter a description in the next box (if you want)
7. Hit "Upload/Submit"
If it doesn't work, your photo is probably TOO BIG. Please resize it in your photo editing program and then rename it to something other than the original name you used (for some reason, the same name will sometimes trick our system into not uploading it again, even if it's been resized).
What if I Uploaded to the Wrong Folder in the Gallery?
First of all, DO NOT UPLOAD IT AGAIN! If you accidently upload a layout to the WRONG folder, you'll have to PM me to move it. Please, when you PM me,
link me to the layout
in the gallery, tell me where it SHOULD be and then I'll move it ASAP. Keep in mind, any layout you upload as part of a challenge or class MUST be in the proper folder in the gallery to count!
How to Add a Blinkie to your Signature
To get our BPM blinkies: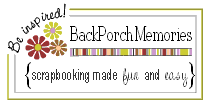 1. right click on the blinkie
2. choose properties
3. highlight and copy the URL address
4. go to your profile
5. paste it in your signature line
6. type this before it [img]
7. type this after it: [/img]
If you've tried all of the above with no luck, please your questions here!