The winner of this drawing is...
kb3mom!!!!
Congrats, Sandra!!! You've just won a "buttons and bows" prize pack filled to the brim with lots of beautiful ribbon and fabulous buttons! Please pm me your address!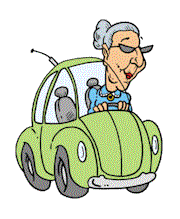 What: Change Your Signature
Challenge Closes: Saturday, May 14th @ noon EST
This is an easy one! I want you all to change your signature to say the following:
1. Your first name
2. The city or state or country you live in (you can be vague if you'd rather)
3. The year you started scrapping (guesses are ok)
You can see mine below my BPM blinkie, for an example
Here's how to change your signature:
Be sure you are logged in
Click "profile" at the top right of the message board
Scroll to where it says "profile information" and then there's a box that says "signature"
Type the three required things in this "signature" box
Scroll all the way to the bottom and hit "submit"
Feel free to leave the rest of your signature the way it is, but just be sure you've added those three things. You have until Saturday at noon EST to do this. Post a message here on this thread once you've changed it. Everyone who changes their signature and posts here that they did so will be entered into a drawing for a PRIZE!!! YAY!
Ok, now... GO!