Well this one was fun! I have to say... I feel a lot better knowing that a lot of you get as messy as me when you create! I'm seriously going to show DH this thread so he can see that his wife isn't the only messy scrapper in the world


And the winner is (by random drawing, not by messy or cleanliness
) for a fun prize pack of kaiser craft rhinestones/pearls....
CELESTE!!!!
Congrats! Please PM me your address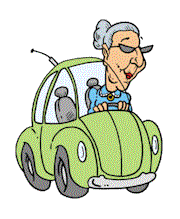 What: Show Us Your Space
Challenge Closes: Saturday, May 14th @ Midnight EST
Ok, scrappers! We want to see if you'd made a mess yet
Post a photo of what your desk looks like. No cleaning up first!
I've added a folder in the gallery for this, right under our "May Crop" folder to make it easier for your to come back over here and either link us to your post in the gallery or post the photo right into this thread.
I'll draw a winner at Midnight!