Thank you all for spreading the word!!!


The winner of our social media challenge (you're winning 1 yd each of ALL the 12 Divine Twine colors) is...
mjmarmo
Congrats!!! Please PM me your address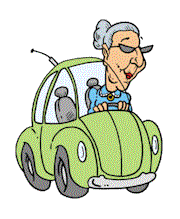 What: Social Media Drive-By Challenge
Challenge Closes: Saturday, May 14th @ midnight EST
Surprise!!! We're getting started a little early with this one
For those of you with blogs, facebook and/or twitter accounts, this is for you!!! You are also welcome to post this on any message board you are a member of, as long as you aren't violating their TOU (terms of use) by posting. Just post a little announcement about our upcoming crop and be sure to link to our website or message board so people know where to find us.
Here are the details incase you want them!
Back Porch Memories Online Crop
Friday, May 13 @ noon EST - Sunday, May 15 @ 6 p.m. EST (main weekend)
May 16-21 (extra time for SOME challenges to be completed)
Each challenge, game and class has its own prize! Plus we're giving away a six month autoship subscription to Back Porch Memories Kit Club
Post here to let me know you've done this, and link us to your post if you can. Obviously if we aren't friends on FB, I won't be able to see you've done this, so I will take you at your word.
Feel free to post this on as many social media sites/blogs/boards as you want. You will just be entered once into a drawing for a PRIZE just once. Your post and link on this thread counts as your entry.
Please don't post any extra comments or chatter on this thread as it is for entries for this drive-by only.
Thanks for spreading the word about our crop!