Leftovers Again?!
Due Date: Saturday, May 21st @ midnight Eastern
You didn't think we'd go without a card challenge, did you?
For this one, I challenge you to create a card using scraps from a layout you made for a challenge you've already completed for our crop (got that?
). I made this card with the scraps from my "Scrappers without Borders?!" page, which uses paper from the Fancy Pants line called "It's the Little Things" (in the April Medley kit).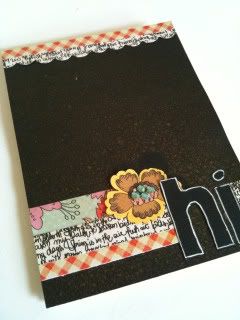 Now it's your turn! Complete this challenge and upload it to our gallery in the proper folder (Leftovers Again?!) under "May Crop Challenges & Classes" by Saturday, May 21st at midnight EST. You may enter up to THREE projects per person, per challenge. Projects must be NEWLY CREATED specifically for this challenge. You cannot combine challenges.