Anything but...Challenge
Due: Sunday, May 15th @ 6 p.m. EST
99.95% of my pages consist of 4X6 color photos. I'm challenging you to change it up for once! For this page you can use anything but BUT a color 4X6 photo. You may use color or B/W wallet sized photos, 5X7's, you can even use a B/W 4X6 photo...or you can really have fun with this challenge and do something completely off the wall like I did in my example:
Now it's your turn! Complete this challenge and upload it to our gallery in the proper folder, Anything But..., under "May Crop Challenges & Classes" by [b]Sunday, May 15th at 6 p.m. EST.
You may enter up to THREE projects per person, per challenge. Two page layouts count as one entry, even if you upload each side separately. No cards may be submitted for this challenge please.
Projects must be NEWLY CREATED specifically for this challenge. You cannot combine challenges.[/b]
_________________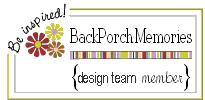 My Blog
Numbers 6: 24-26
Karry - Northeast GA - Scrapping since 2006