---
I have a quick and easy tip for you today. I love to do double layouts, but don't like by base cardstock pieces moving around while I am playing with were I am going to put everything. So what I do is tape the two cardstock base pieces together. It keeps my layout together and when I am ready to put them into page protectors, I carefully take the tape off.

Note: If you use tape that is not transparent, it comes off easier. In other words, use the cheap stuff!!


Here are some photos: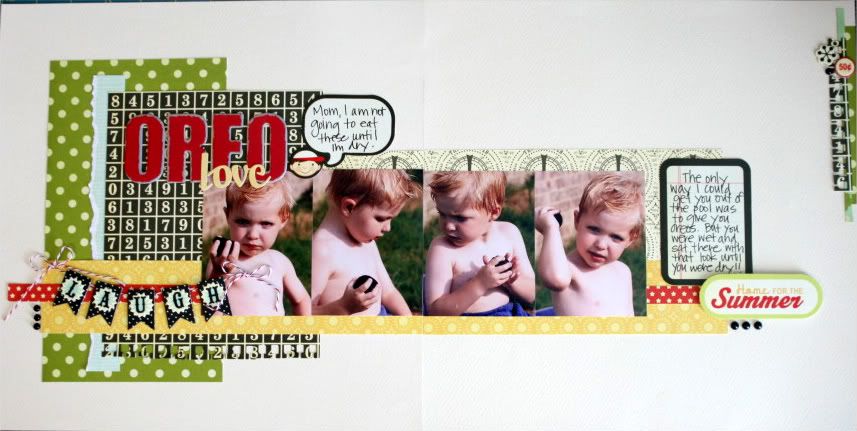 This is the layout I made for the sketch challenge in the weekend crop. Wasn't that fun!!

If any of you have a different tip for securing your double layout, let us know!! We would love to hear them.