You just can't go wrong with a handmade card. The pretty papers, the cute embellishments...who on the receiving end of your creation wouldn't be wowed and touched at the same time? A seven-year-old boy. That's who.
I made a really cute robot valentine for Jack a few years ago. I cherish it. Him? Not so much. So I decided to incorporate the object of his little heart's desire into his special card this year. You guessed it...Star Wars. I really can't draw, and I didn't think I could find a nice sticker that didn't look like it came out of a cereal box, so I turned to the Great Helper, Google.
I Googled "Star Wars images" and was blessed with quite a selection. I chose one of the larger files and plopped it on my desktop. From there it made the journey through Photoshop Elements and my printer. And we have this....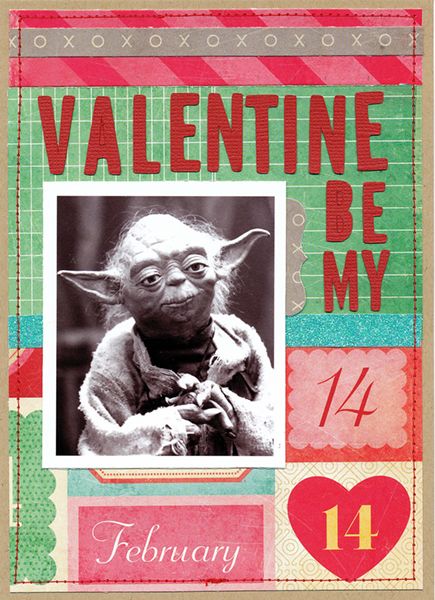 Like the Yoda-speak? I used the letters I cut out from the Valentine I made my hubby...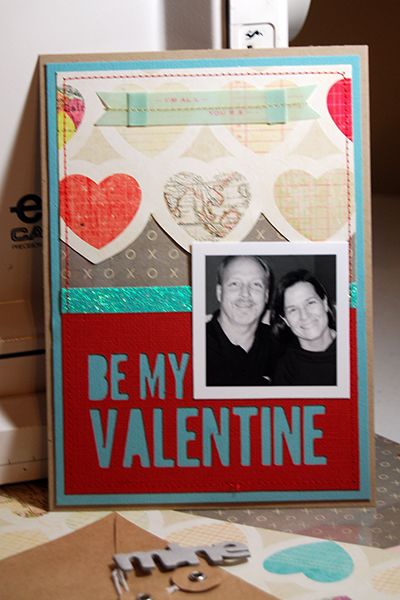 I used the same kind of search when I made this card that ended up with my brother-in-law. The artwork is from a search for "classic car image."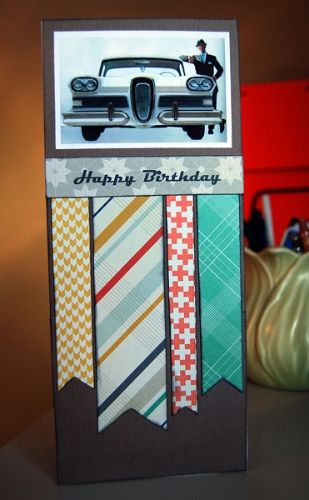 Keep in mind, some of the images you may choose have copyrights so personal use only. But the manly man who receives it will appreciate it. Your ability to combine patterned paper and border punches with muscle cars and foot ball teams will leave him in awe of you paper crafting skills.
See you next week for another Technique on Tuesday. We'll be making use of scraps!