Happy Tuesday!
I'm getting a late start on this...and scraps will wait until next week. My internet was out this morning...ugh! But thankfully I once again have access to Photobucket so I can show you a few fun things I've done with machine stitching.
I used to ink my edges or border my layouts with pen lines until I discovered my sewing machine. Usually machine stitching plays a supporting role to my photos, paper and oh-so-cute embellishments...and it's a great way to keep trim from falling off. But every so often I let the thread "come off the bench" and get into the action. Multiple rows of stitching can add a lot of texture where you'd like a subtle effect.
Concentric circles can provide a cohesive background to a sprinking of gems or brads: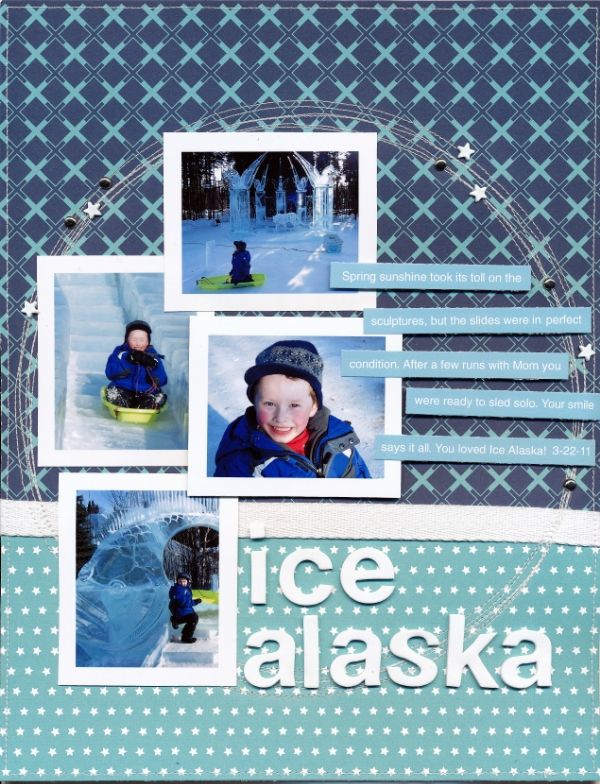 Wavy rows can create a nice border on a "watery" layout: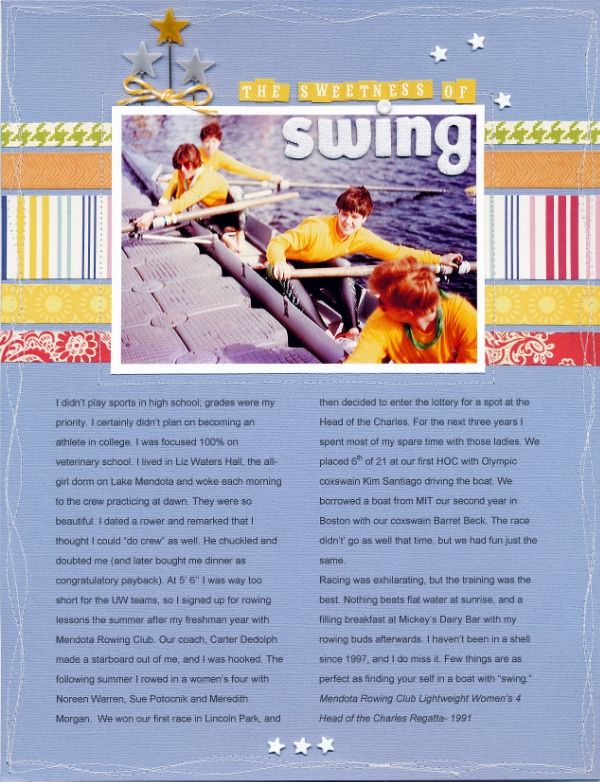 Yup, that's me when I was in veterinary school almost 22 years ago. I don't wear those tights anymore
Wavy lines can unite a row of punched circles and help provide balance as a border to a block: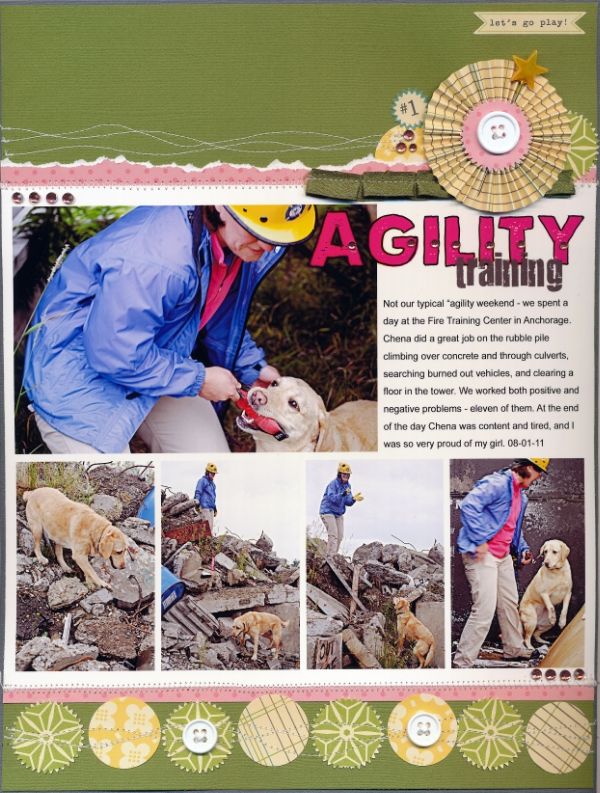 Of course, for those of us who are more graphically inclined, a grid of machine stitching can give texture to blocks of cardstock: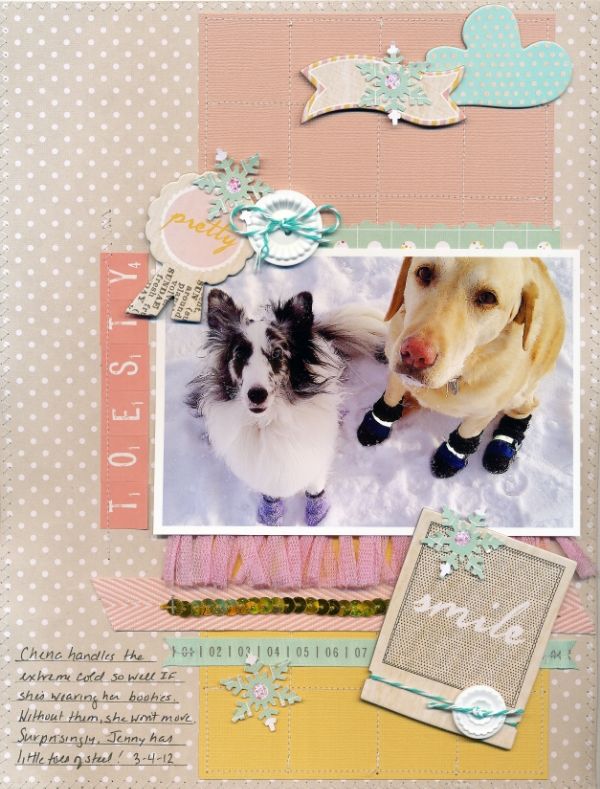 I used to think it was a pain to drag out the sewing machine for a layout, but now I never put it away. Feel free to share your stitched masterpieces on this thread - I'd love to see how you sew!