Sometimes, we have a magnificent layout designed in our head, but can't quite get the idea to transfer to our page because we don't have the right elements or embellishments in our stash. In this layout, I decided to go digital. I had never done digital scrapping before, but I decided "What the Heck" and went with it!
I had a title in mind, and I went to Google, found my favorite photo of Buzz Lightyear, and printed it onto photo paper.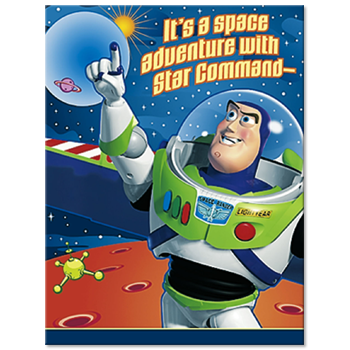 Then, I fussy cut him and viola! He became the major focal embellishment on my layout!
Next time you are stuck...add some digital elements! It was actually pretty fun! LOL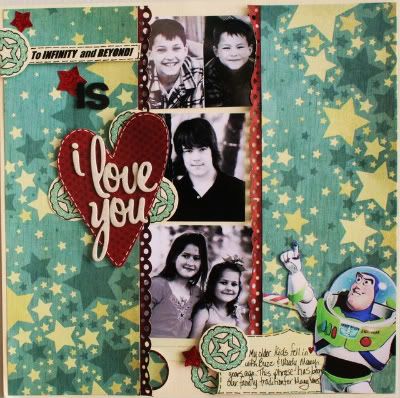 _________________
~Misty~Texas~scrappin' since '97!
My Blog>>>Mommy of 5 kidz