I was putting together my early layout for July and printed my journaling on the ivory cardstock. The paragraph was long enough that the block of cardstock was pretty big....and boring!
I decided on the "ticket" over the "tag" because of the sports theme. Plus this justified my purchase of a tiny circle punch. It was on sale, after all. I'm not great at eye-balling round lines, so I marked each corner at 1/4" as a guide.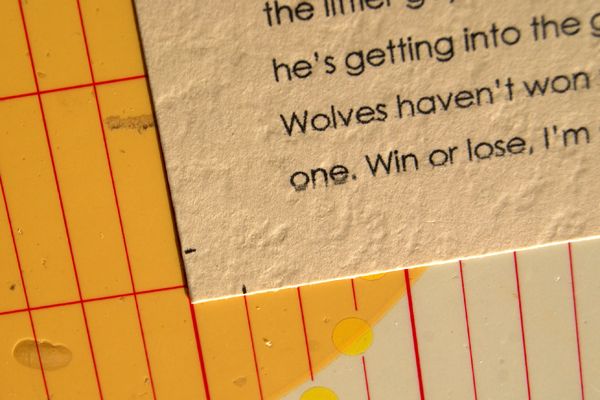 Then held my breath and punched...
It still needed some embellishment so I inked the edge with the chalk ink in this month' Medley extras and drew a line with my 05 pen.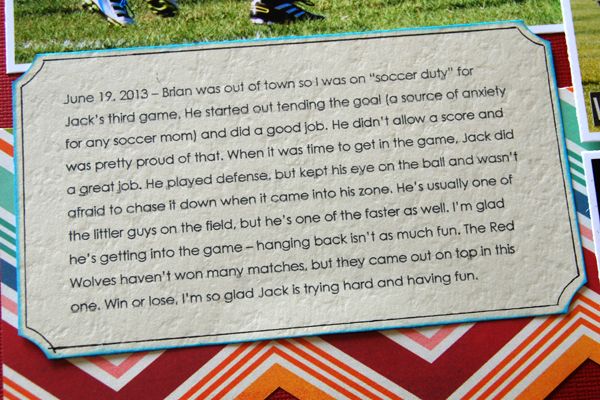 Now isn't that better? Here's a look at the final layout. I'm still stuck on the big photos!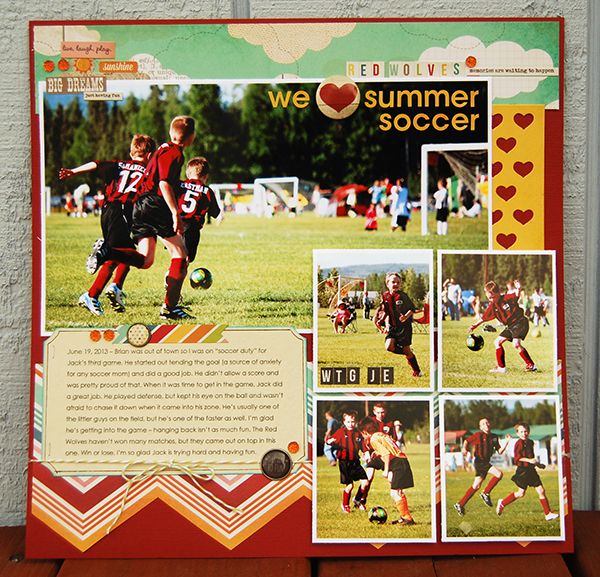 Number 5 is my little guy. I'm so glad I sprung for the extra few bucks to have his name on his jersey. Makes for better photos and pages. Note to self