Have you seen these? They all look like SO MUCH FUN!
Pink Paislee Mistables
I want them all! The CB letters, the flowers! Oh the fuzzy stickers.
But I think these might be my favorite, I love the freyed fabric edges and the fun textures:
And did you see the masks?! Makes me want to run and stock up on mists.
*swoon*
_________________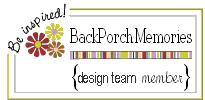 My Blog
Numbers 6: 24-26
Karry - Northeast GA - Scrapping since 2006