I have had a fancy for those tiny type letters too Alissa...they just come in soooo many cute colors. How can you keep from not wanting them all. lol
My real big addictions lately have been banners, pendants, baker's twine and floss. And then of course there's the standard buttons and doilies too. Oh, and paints and mists.
OMGosh, I haven't scrapped in almost 2 weeks! This thread is pushing me over the edge!! Right now I have to say I'm addicted to everything scrappy because I'm going through some serious withdrawls. Ugh! lol I'll have to scrap this evening...messy house or not!!
_________________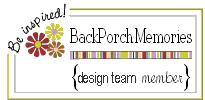 My Blog
Numbers 6: 24-26
Karry - Northeast GA - Scrapping since 2006