The other week I posted about DSLRs...this week it's point and shoot.
I've been saying for the last year that I want a waterproof Olympus point and shoot to put in my bag...but I've still never gotten one. Now I'm kind of glad! I DID NOT know that Nikon now has a waterproof camera.
I want it!!
Top 11 Point and Shoot Cameras
I was really surprised by how many of these cameras are the big and bulky zoom p&s cameras.
_________________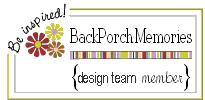 My Blog
Numbers 6: 24-26
Karry - Northeast GA - Scrapping since 2006