Hi everyone! Staci here (May's guest designer), and I am challenging you guys to use some sort of fussy cutting/handcutting on your layout. This is one of my favorite techniques to use, and as soon as I saw the gorgeous Simple Stories paper in this month's kit, I knew I had to cut right into it! I handcut several flowers to use as an embellishment, and I also cut around the loops of the stitched cardstock to change it up a bit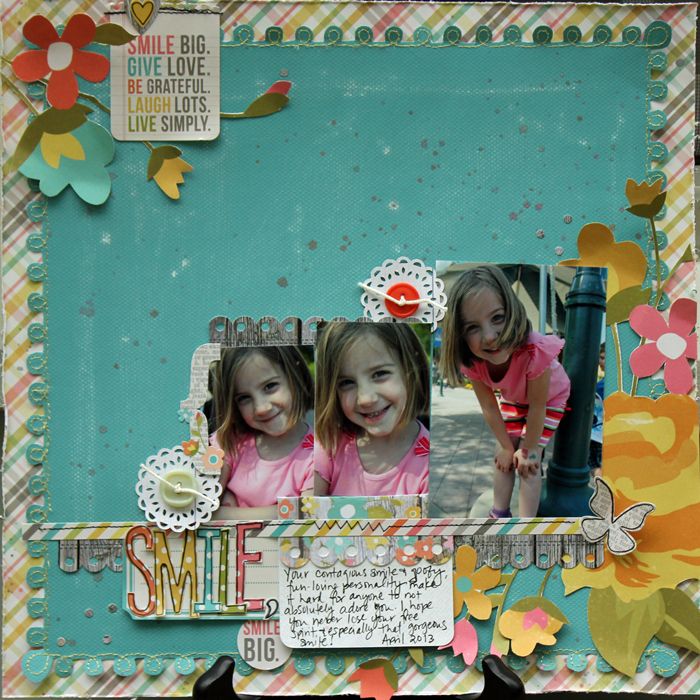 You have from now until midnight Eastern time on May 31 to complete the challenge. You may complete as many projects using the challenge as you wish. Each project will earn you an entry into our monthly prize drawing. Please upload your layout to our gallery in the appropriate "May '13 Challenges" folder to be eligible for the prize.
Can't wait to see what you all come up with!