Hi Everyone! Welcome to my June Challenge: It's All in the Numbers!
Your challenge is to create a LO by using the formula below and plugging in the number of your choosing. I chose the number 1 (one) and then using the formula created this LO of a fun "photo shoot" with my kids being Hipster! I guess it the new cool thing. My kids don't dress like this all the time!! LOL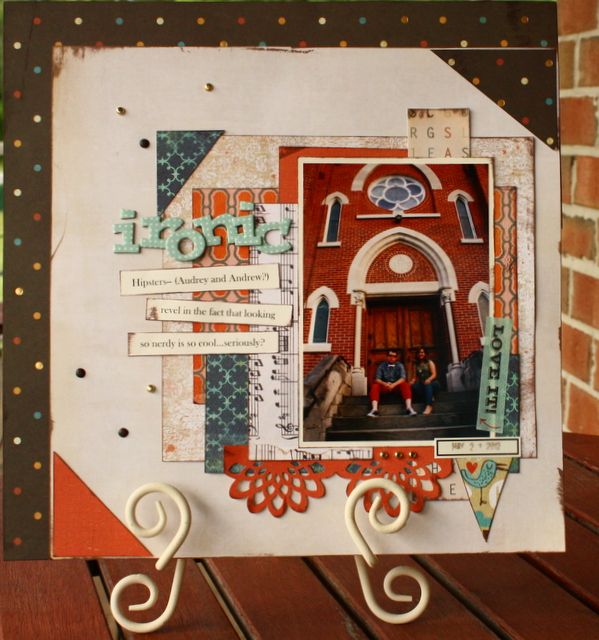 Here is the formula:
One Photo(s)
One Word Title
One Sentence of Journaling
One Type of Embellishment... brads, buttons, ribbon, bling or stickers, etc.
One Repeated Shape(s)
One Trend such as Washi tape, banners or "puddles" of thread
As I said, I chose the number 1, so my LO contains only on thing from each of the categories above. Let's say you choose the number 3 (three). Then when you plug that number into the formula you would have 3 Photos, 3 Word Title, 3 Sentence Journaling and so on!
Make sense? Questions? Feel free to ask here! I hope you enjoy this challenge and I look forward to see the LOs you create with "Numbers"!
Don't forget this when you complete your LO:
You have from now until midnight Eastern time on June 30 to complete the challenge. You may complete as many projects using the challenge as you wish. Each project will earn you an entry into our monthly prize drawing. Please upload your layout to our gallery in the appropriate "June '13 Challenges" folder to be eligible for the prize.
_________________
_____________________________
Jaynne