This Sunday we will all celebrate the man in our life that we (or our children) call Dad.
I just wanted to take the time to share with you a layout that I did a few years ago for my own Dad. Sometimes we don't think that Dad will appreciate a scrapbook layout, but let me tell you, when I gave this to him in a frame for Fathers' Day, he cried. A 6 foot 4 inch man had tears in his eyes. They do appreciate the little things...even if we don't think so.
This Sunday...think about giving your Dad a gift from your heart...and your stash!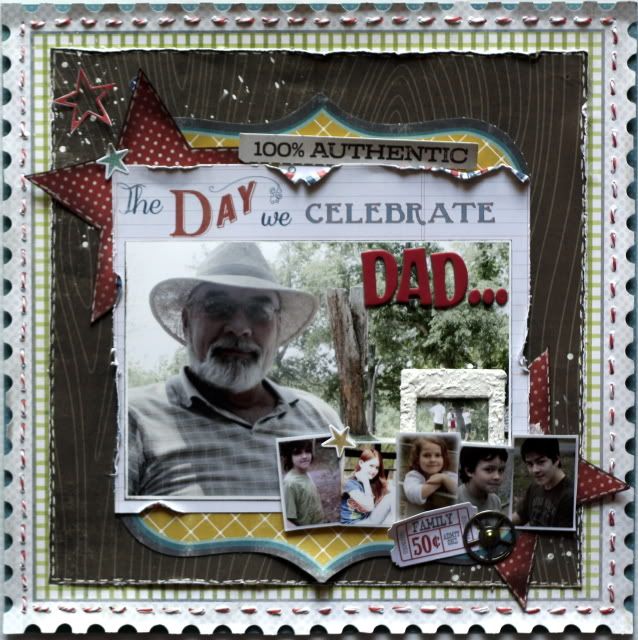 _________________
~Misty~Texas~scrappin' since '97!
My Blog>>>Mommy of 5 kidz