Happy Fall!
We've all heard the "Rule of Three" in design. When it comes to balance an "ease on the eyes" you can never go wrong when you multiply an element by three. Three looks good in a row, and creating a triangle with similar elements spaced apart creates unity in a design.
I LOVE placing three small photos in a row as I did in this layout (March Member Layouts using a Becky Fleck sketch). It's a great way to record a memory using far and near photos, and not-quite-perfect photos can find a more comfortable home.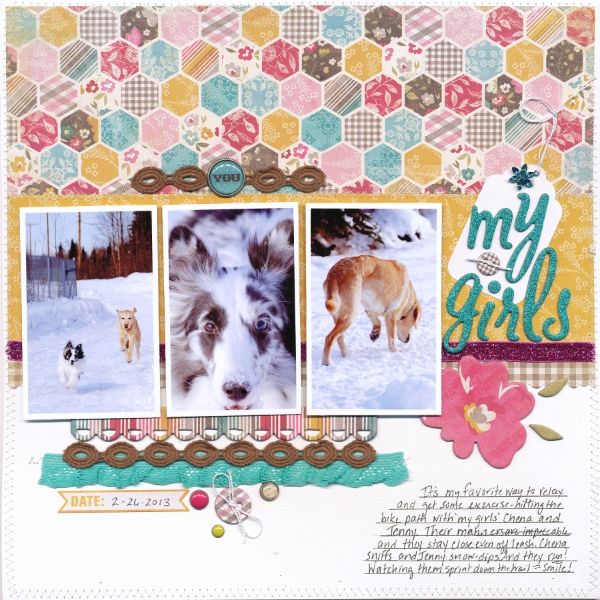 So my challenge for you - use three of anything...photos, embellishments, type...anything!
And the small print:
You have from now until midnight Eastern time on October 31 to complete the challenge. You may complete as many projects using the challenge as you wish. Each project will earn you an entry into our monthly prize drawing. Please upload your layout to our gallery in the appropriate "October '13 Challenges" folder to be eligible for the prize.