Happy NEW YEAR!!!!! I Hope everyone has a wonderful first day of the year.
My challenge for you today is one that is not new to anyone, but one that I will often forget to take advantage of....I challenge you to reuse/recycle an item that is not your typical scrapbooking supply and use it on a project. For my layout below, I used a simple cardboard box and tore it up to the size I needed and added it to my page! So simple, but so fun to reuse non-traditional items. Have fun with the challenge and don't forget to post your pages in the gallery (and I'd love to see them in this thread!)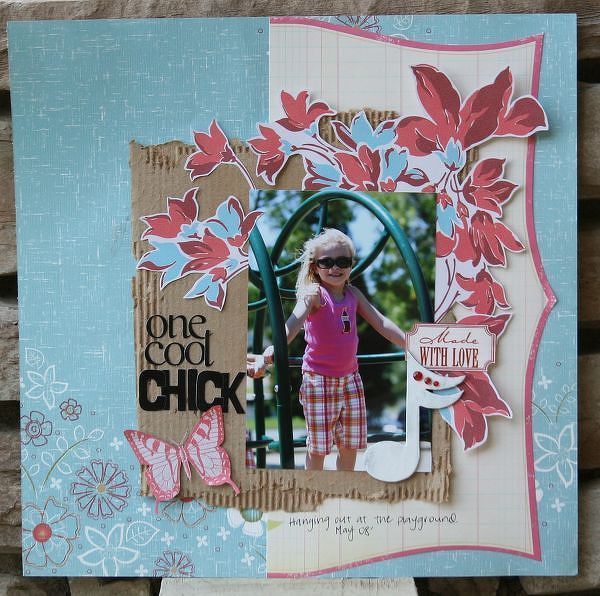 You have from now until midnight Eastern time on Jan. 31 to complete the challenge. You may complete as many projects using the challenge as you wish. Each project will earn you an entry into our monthly prize drawing. Please upload your layout to our gallery in the appropriate "Jan. '14 Challenges" folder to be eligible for the prize.