Here's mine: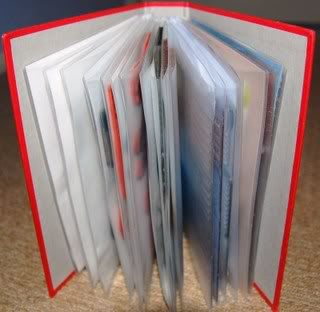 I've got about 10 such folders in A5 sizes (went for that size as I had space for that size as opposed to A4)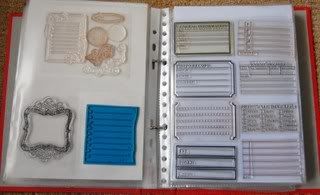 This is the journaling category so all stamps in that range are filed in this folder. The front usually contains the images as well as where the stamps are from.
You can do something similar for CD cases too. For me, CD cases don't work as I've got far too many stamps and would have had to buy cases for it.